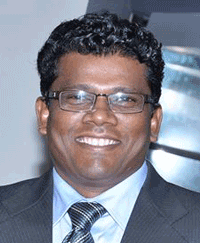 The Founder: Mr. Manesh Karlekar
Mr. Manesh Karlekar has 20 years of experience in HRM and Industrial Relations. He is qualified Psychologist with Law and Management degree. He has worked in various organizations from a National Level NGO to MNC like Maersk and Essel Propack. Manesh has a special interest in human behavior and people management.
Manesh's management experience in Labour statutory compliance, union long term settlement, developing & implementing HR systems & policies for talent acquisition, talent management, performance appraisals, compensation, retention policies, training & development makes him a hard core HR professional.